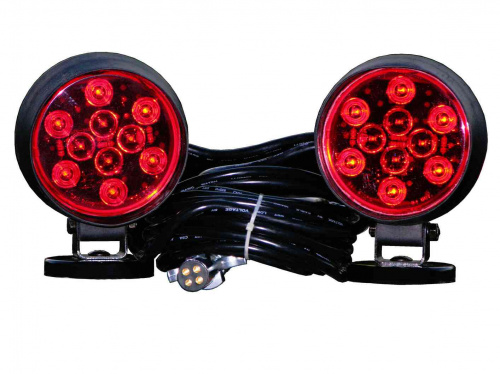 LED Magnetic Tow Lights 24-1LED
Review This Item
$

71.06
Reg. Price $94.75
You Save $23.69
InStock
30ft Cord - 4 Pin Plug
SKU: 24-1LED
Try Beaver Research Products
The everyday workhorse lights that have been used for years. These Light include a 30' cord with 4way plug, 7' of cord between lights and magnets with covers to help prevent scratching.
Warranty
B/A Products Co. warrants that its products shall be free from defects in quality for a period of ninety (90) days from date of shipment. B/A Products Co. sole liability and customer rem- edy is limited to the replacement of any products determined by B/A Products Co. to be defective in quality; providing that claims for any defects are made within the warranty period. More Information Visit
BA Products
$ 🛒
We have set this item's price lower than the manufacturer will let us advertise, so you'll have to add it to your cart to see our price. If you decide you don't want to purchase the item, you can remove it from your cart.