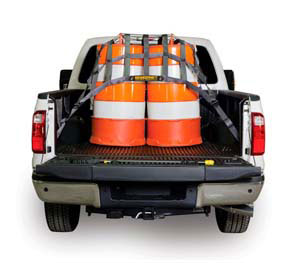 + Tap or click image to enlarge
Bednet Original - Large (Full-Size Long Bed)
(1)

Bednet Original - Large (Full-Size Long Bed)
SKU:
BN-0101
The ground-breaking design of The Original Bednet® Cargo Restraint System allows your crew to quickly and safely secure most loads in pickups, utility body vehicles, vans and trailers. The integrated straps quickly adjust and conform to the load. Accessory carabineers allow semi-permanent installation at the cab side of the truck bed as well as giving the added flexibility to shrink the net for tighter spaces and smaller loads. The coated hooks and super-tough nylon buckles will not scratch the vehicle. The Bednet® CRS is made of toughest polyester seatbelt webbing. Carry case included.
63 x 85 9lbs
Warranty
Bednet® Limited Lifetime Warranty
Featured positive reviews:
Bednet Review
05/03/2021
The Bednet is better than I expected as it arrived. It is very high quality, strong, perfectly designed, perfect fitting, convenient, durable, reasonably priced and is the very BEST product available for safely keeping your pickup bed covered! As far as I'm concerned, no matter WHAT..... Bednet "has you covered"!!! Do yourself a BIG favor and buy your own Bednet to keep your pickup loads safe!