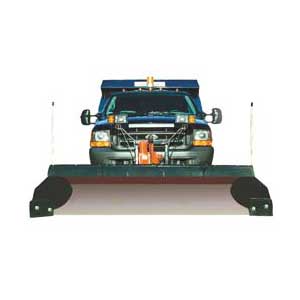 Pro-Wing Plow Attachment PW22
Review This Item
$

329.07
Reg. Price $367.63
You Save $38.56
InStock
Reduce your plowing time by 25-50%
SKU: PW22
Additional items you might be interested in:
PW22 PRO-WING SNOW PLOW ATTACHMENT
Specifications
Provides an additional 20" of blade width with minimal increase in plow weight
Trailoff is reduced
Reduce plowing time by 25-50%
Fit most pickup mounted snowplows
Easy installation no special tools required
The tripping action of your plow is not affected
(Pro-Wings) are not recommended for Meyer 2 Meter, Western 8 1/2', or any brand 9' or 10' snowplows, except Meyer 9'. Not recommended for polymer plows.
$ 🛒
We have set this item's price lower than the manufacturer will let us advertise, so you'll have to add it to your cart to see our price. If you decide you don't want to purchase the item, you can remove it from your cart.