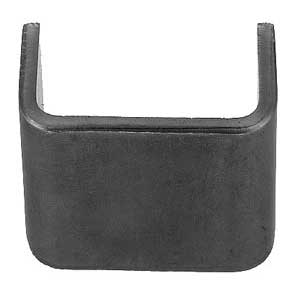 STAKE POCKET 3 X 1.5in
Review This Item
$

3.19
Reg. Price $4.25
You Save $1.06
InStock
STAKE POCKET 3 X 1.5in
SKU: B2373J
Try Beaver Research Products
STAKE POCKET 3 X 1.5in
Finish

Plain

Material

Carbon Steel

Pocket Depth (Top-Down)

3.0 "

Pocket Length Top

3.0 "

Pocket Width Top

1.5 "

Mounting Type

Weld-on

Straight/Tapered

Straight

Number Of Mounting Holes

0

Pocket Width Bottom

1.5 "

Thickness

0.25 "

Pocket Length Bottom

3.00 "
Specifications
Part # B2373J*
Pocket Straight
Inside Dimension 3" x 1-1/2"
Thickness 1/4"
Depth 3"
Weight 2.0 lbs.
$ 🛒
We have set this item's price lower than the manufacturer will let us advertise, so you'll have to add it to your cart to see our price. If you decide you don't want to purchase the item, you can remove it from your cart.