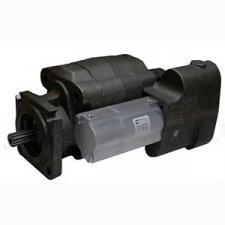 + Tap or click image to enlarge
Dump Pump Actuator C3505-DM
Parker Commercial C102/C101 Standard S/a
$

84.32
$174.91
You Save $90.59
InStock
SKU:
C3505-DM
Dump Pump Actuator C3505-DM
Metering APSCO's new innovative direct mount cylinder, now allows proportional control for lowering dump bodies and trailers, while still offering all the benefits of air power – less installation time, and little or no maintenance costs. The C-3805-DM compliments APSCO's line of metering valves, offering operators peak proportional control. The C-3805-DM is supplied fully assembled allowing for quick, simple installation. The C-3805-DM can be retro-fitted to large series dump trucks at little additional cost, improving functionality and control of operation. Features and Benefits: Simple installation - Saves valuable installation labor and cost Patented APSCO "anti-bind" technology - Provides the very best performance and function No exposed moving parts - Allows years of service free operation Compact Size - Weight Savings Proportional control comparable to that of cable without the cost or service issues.
Warranty
All products are warrantied for 1 year of service, but in no case more than 2 years beyond the original date of purchase. Contact us to obtain a copy of our warranty statement.