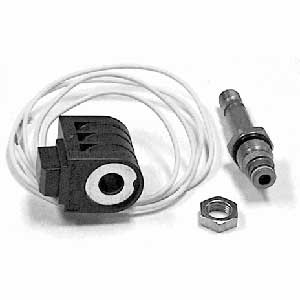 Liftgate 2-Way Drain Valve Kit w/2 Wire Solenoid MAX1085
Review This Item
2-way drain valve kit
SKU: MAX1085
Try Beaver Research Products
2-Way Drain Valve Kit w/2 Wire Solenoid MAX1085
Specifications
2-Way Drain Valve Kit w/2 Wire Solenoid
2 Way Drain Valve Kit which includes: 2 Wire Coil, Valve Stem
Coil wire length is 3" long
Coil length is 1.75" with a .5" Diameter
Valve Stem Diameter is .5"
Maxon 253353
Warranty
We warrant for a period of nine (9) months from the date of shipment that articles supplied by National Liftgate Parts will be free from defects in materials and workmanship. We agree to repair, or at our option, to replace (F.O.B. our warehouse) articles found to be defective in material or workmanship which are brought to our attention within nine (9) months from date of shipment. No claims for damages or for labor or expense required for repair of defective articles or caused by them will be allowed.
$ 🛒
We have set this item's price lower than the manufacturer will let us advertise, so you'll have to add it to your cart to see our price. If you decide you don't want to purchase the item, you can remove it from your cart.