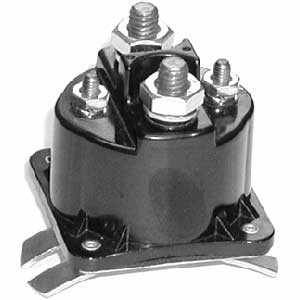 Liftgate Solenoid 4-Post Insulated Curved Base Bakelite APL3024 Maxon Monarch Waltco
Review This Item
Solenoid - 4 post, curved base, Bakelite, grounded
APL3024
Zequip Product Spotlight:
Solenoid 4-Post Insulated Curved Base Bakelite APL3024
Specifications
Solenoid - 4 post, curved base, Bakelite, grounded
Maxon 262939
Maxon 265662
Monarch 17744
Waltco 75089833
Warranty
We warrant for a period of nine (9) months from the date of shipment that articles supplied by National Liftgate Parts will be free from defects in materials and workmanship. We agree to repair, or at our option, to replace (F.O.B. our warehouse) articles found to be defective in material or workmanship which are brought to our attention within nine (9) months from date of shipment. No claims for damages or for labor or expense required for repair of defective articles or caused by them will be allowed.