64675 Swagman Bike Rack - 4 Bike Towing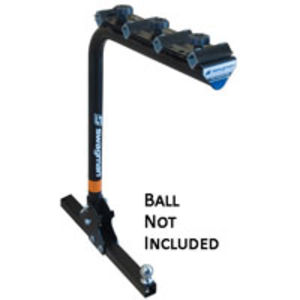 + Tap or click image to enlarge
Bike Rack - 4 Bike Towing
Product Details
The perfect solution to carrying up to 4 bikes while towing your personal watercraft, boat or trailer. Maximum towing capacity 3500 lbs, maximum tongue weight 350 lbs.
Do not exceed manufacturer's hitch rating.
Shipping
Warranty
Swagman offers a limited lifetime warranty to the original purchaser of any Swagman product. This warranty covers manufacturer's defects only and does not include normal wear and tear.
For Warranty and Customer Service please contact Swagman
Try Beaver Research Products