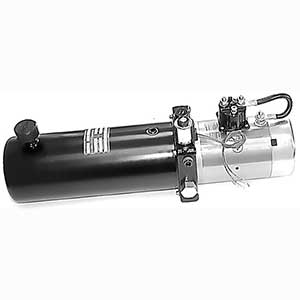 Lift Gate Power Unit - 2500 psi APP0250 Maxon
Review This Item
Power Unit, power up, gravity down, 12in reservoir
| | | |
| --- | --- | --- |
| Quantity | 1 | 2+ |
| Price | $670.00 | $670.00 |
| On Sale! | $421.75 | $402.00 |
SKU:
APP0250
Out Of Stock - Call For Availability
Lift Gate Power Unit - 2500 psi
Drop-in replacement for Maxon Lift Corp. 250100
Pressure set to 2500 psi = Adjustable
Prestolite solenoid, two wires for drain solenoid
12in long reservoir with breather and extra port for return line
Power Unit, power up, gravity down, 12in reservoir, 20-3/8in x 5in x 7-1/4in
Maxon 250100
Warranty
We warrant for a period of nine (9) months from the date of shipment that articles supplied by National Liftgate Parts will be free from defects in materials and workmanship. We agree to repair, or at our option, to replace (F.O.B. our warehouse) articles found to be defective in material or workmanship which are brought to our attention within nine (9) months from date of shipment. No claims for damages or for labor or expense required for repair of defective articles or caused by them will be allowed.