Truck Bed Mat
PROTECT AND COVER YOUR PICKUP TRUCKS BED WITH THESE DURABLE RUBBER BED MATS.
USE THE APPLICATION GUIDE FOR PROPER FITMENT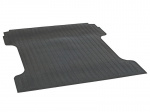 6718 BED MAT - FORD RANGER SB
Custom fit for each specific vehicle
3/8 inch nominal thickness
Cord-enhanced flexible virgin rubber - black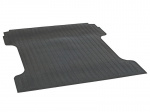 BED MAT - CHEVY SHORT BED
3/8 Inch Nominal Thickness
Black
Better by design, ProTecta Heavy Weight Bedmats are extra thick to give exceptional toughness and durability. Our lifetime limited warranty guarantees it!
Stylish pebble finish resists cargo shift
Raised ribs run lengthwise for easy cargo loading
Custom-molded fit. No trimming required
Optional scribe lines make it easy to convert from a long-bed to a short-bed model
Knobby underside promotes aeration and drainage to keep truck bed dry, helping to prevent rust and mildew
About Nyracord®
Nyracord® Rubber is a premium rubber material combined with sturdy fibre for consistent durability. Nyracord® is engineered for dependability on the open road.